FMP Brief-
This slideshow requires JavaScript.
---
This has all my FMP work on it, a part from one other post called –  'tutor/peer reviews'
---
Initial influences/artists+artwork of my favour
Daniel Haire;
Hare entails a flat design approach, noticeable within the majority of his work – the colours being solid yet expressive which helps punch out the focal point, giving the subject prominence and finesse. This attribute, as well as the minimalist style entailed throughout the above pieces of work, are factors provoking my interest.
---
Ryan Putnam;
The above images by Putnam are fun friendly and familiar, which is why I like them. In my opinion they seem to be tailored for a younger target audience, due to the colour and playful styles manipulated (coloured in sketches/digital 2D illustration). I think that childrens illustrations are a lot more fun and interesting, being easily interpreted and suitable for everyone. Targeting a younger audience allows the designer to explore depths of creativity having no boundaries or set rules when it comes to imagination.
Line drawing features within a couple of the above artwoks entail a fresh, minimal look which allows ease of readability. This would of course be of benefit to the younger audience as mere analysis and prompted understanding are vital factors to consider within design when attracting this age demographic. Other aspects such as complimentary colours being used featuring opacity changes, and the simple flat design icons with subtle smooth gradients, are of interest to me.
---
Nick Slater;
The above and below pieces of work by Slater show coherent similarities in the design style and general appearance, as those of the other artists work above and below. Minimalist/flat appearance styled graphics do really interest me.
---
George Bokhua;
https://www.behance.net/milash
Bokhua's work is very cleverly manipulated and interesting to observe, above is a screenshot from his behance page. His work makes the most of negative space, creating fascinating illusions/tricks on the eye. His work attains a fresh, minimal, flat approach which is prominent throughout his work.
---
Sean McCabe;
Typography is a fascinating element within design that has interested me over the past year, the reason being how varied/unique you can make something read. Text can also help convey a certain messages due to the character and emotion which can be entailed within the type. Mccabe is a designer who works within printing and general letter forms/typography. His steady hand allows him to create fresh, cool pieces of work with a natural and perfected finish.
---
Markus Magnussan;
Markus Magnusson has to be one of my favourite designers to this day – His super fresh looking pieces of art are playful, vibrant and fun. The colours that accompany his designs may be one of the reasons as to why my eye gets drawn to his work, or maybe the flat smooth finish that each artwork has. There is a sense of geometric value which is within his work, which adds to the simplicity element within the graphic art. I can imagine Magnussons' work standing out to all audiences, but a younger aged demographic I feel would be pulled towards his work due to the aesthetics within it.
His bouncy exciting motion graphics are also something that catch my eye, being fun and aesthetically pleasing to observe – I like the idea of looping/short animations and is something I could potentially include somewhere within my work. I have been thinking of using a wide range of media – since it's within the heading of this course and I have learnt the basics to most mediums within media – I would like to use a varied range such as;
graphics/motion/animation
photography
video
sound
I know this will mean a lot of varied work, but I will give it my best to complete as many aspects within the above list as possible.
---
Francis Bacon;
Francis Bacon's was born on 22 January 1561 in London and the work above is said to be the work that made him known and recognizable to the public. Bacon apparently was inspired by Picasso's work at an exhibit in Paris (1928) not long after he began to paint and draw.
His work has interested me since I was younger, due to the fact that they are interesting to interpret as his artwork has so much character/expression within them, as you can see from the above and below imagery.  I managed to take these images myself when I visited the Tate gallery in November 2017 which was very fascinating, actually being able to actually stand in front of the artwork myself and gathering a up close interpretation. It was first displayed in 1953 by Eric Hall and is called 'Three Studies for Figures at the Base of a Crucifixion circa 1944′
His work may seem somewhat disturbing, and unsettling as Bacon usually tried to express certain human feelings and emotions through and within the monsters and irregular creatures/people that he drew. Looking further into Bacon, I found that his real interests lay in science/philosophy and that he was heavily influenced by the ancient Greek philosopher – Aristotle, who was actually one of the few influential people to develop and understand modern cartography (I say modern but I mean the knowledge attained from and still developing dating back from around 343 BC)
---
Edvard Munch
Edvard Munch was born on December 12, 1863, in Löten, Norway. Both images are identifiable as being Munch's work, due to the style of painting and the fact it's in oil. This famous Norwegian painter and printmaker uses intensely evocative treatment of psychological themes built upon some of the main tenets of late 19th-century Symbolism and greatly influencing German Expressionism in the early 20th century. Munch's artwi=ork to the right is one of the most recognizable works in the history of art, called "The Scream" ("The Cry"; 1893) The Scream" sold for more than $119 million in 2012—setting a new record.
Like Francis Bacon, Munch's work can be equally as interesting to evaluate and look further into. This will allow you to understand how they manipulate such empowering, emotive artworks the way they do, similarly correlating as such.
---
Rose Wylie
https://www.royalacademy.org.uk/artist/rose-wylie-ra + google search
Rose Wylie (born 1934) makes large-scale paintings inspired by a wide range of visual culture. Her subject matter ranges from contemporary Egyptian Hajj wall paintings and Persian miniatures to films, news stories, celebrity gossip and her observation of daily life. Often working from memory, she distils her subjects into succinct observations, using text to give additional emphasis to her recollections, and offering a wry commentary on contemporary culture.
I really like the soft/light colour scheme which has been adopted within the above piece of work by Wylie, giving off a friendly and relaxed vibe due to the colouration within the composition. This image was also taken directly by myself, when I visited a few art galleries in London, November 2017 – the following images have also been taken by me. Within each and every piece of Wylie's work there is this renowned childish demeanor and style within all of her art/paintings! This style of drawing I can only assume is her trademark style and what she in recognised for.
The images that are shown above and below by Wylie seem very childlike the way they are drawn and visually percieved – although this emotive feeling can become versatile if you analyse the imagery closer. The images from my point of view seem to entail adulthood elements and aspects which make me believe that this can't possibly be for a younger audience. The red and black beetles to the lower right suggest danger and un-comfort, as well as the use of red text in the bottom left image making my view an eerie and negative one of such. The majority of Wylie's work seems to communicate messages to an older audience, through the use of her childlike paintings.
---
David Bomberg;
primary research + http://www.tate.org.uk/art/artists/david-bomberg-777
David Bomberg (5 December 1890 – 19 August 1957) was an English painter, and one of the Whitechapel Boys. This painting relates to Bomberg's search for a purely visual language with which to express his perceptions of the modern urban environment. It is based on a scene of dockers working in the hold of a ship. A ladder in the lower right of the picture connects the hold with the deck above. In the centre left one of the dockworkers is seen, wearing a hat.
Geometric shapes and strong colour within art fascinates me, I think this is due to the simple elements (shape+colour) being being able to transform and be manipulated into something extraordinary and so complex like the artwork shown above. A lot of abstract compositions are shown through shapes and patterns, like above – but usually this style of design doesn't really appeal to me as sometimes very few people can actually interpret or understand the artist and their reasoning behind their work.
These other two pieces by Bomberg suggest movement/motion due to the dynamic feeling emitted through sharp lines and diagonals. They both make the most out of the negative space provided, with shapes in the bottom left image to backdrop the focal point, and left empty in the bottom right image to punch out the actual the work, helping to frame and locate the work.
---
Patrick Caulfield;
http://www.tate.org.uk/search?q=patrick+caulfield + primary research
Caulfield – (29 January 1936 – 29 September 2005), was an English painter and printmaker known for his bold canvases, which often incorporated elements of photorealism within a pared-down scene. His work made me stop for a moment to appreciate it, when I saw the two above images last year in a gallery. The flat colours backed up with other colours of variant shades creates an almost 3 dimensional effect, which makes the image more interesting to observe. The use of colour and the shape forms within each piece of work are they key elements about Caulfield that I like – I also like;
the colours attain my attention, some being solid bright and enthusiastic – others in contrast with calmer muted colours, creating an aesthetic contrast.
the negative space is used appropriately, giving the focal areas/items prominence.
the simplistic, flat appearance of the items.
---
Malangatana Ngwenya;
primary research + google images
Although the design below is very busy and cramped, the varied colouration and the smooth simple shape forms making the outline of the bodies seems to make it less hectic and squished in my view.. The art definitely emits an African culture about it, I think this is due to purely with the way that Ngwenya draws/paints and the artistic surroundings that he has been brought up around.
The below images I found simply by googling 'African paintings' this is because I couldn't pin point the exact paradigm relation which made me think 'yep, that's African' but the images below helped me solve, that it is in fact facial appearance such as the eyes, and the subtle use of rounded shapes as well as straight edged shapes, making up the composition.
The below images are in fact Ngwenya's again, features I like are –
the colours being very exotic and bright, helping to convey the visual message.
the diversity of shape, colour and scale throughout .
the usage of space.
the varied emotions conveyed on each individual face, each and every expression is slightly different.
the amount of emotion available to interpret within a single piece.
---
Picasso;
was a  School of Paris painter, sculptor, etcher, lithographer, ceramist and designer, who has had enormous influence on 20th century art and worked in an unprecedented variety of styles. Born at Malaga, Spain, son of an art teacher. His family moved to Barcelona, where he entered the School of Fine Arts 1895.
Seeing Picasso's work in real life was really awesome, after having to draw or learn about him in school art lessons a good few years back! Picasso creates such unique pieces of art which has influenced many contemporary artists. In his work, aspects that attract me are –
The geometric element within the art piece.
Evocative elements within his work, which attract more attention – yet his work I would imagine is aimed at an older audience with social/cultural knowledge, as his work can reflect this.
Satisfying to observe, yet a lot of irregularity and the work is still being understood and interpreted by a large audience.
Composition and mixed media/effects used
---
Kandisnky;
Kandinsky was a Russian painter and art theorist. (December 16, 1866 –  December 13, 1944) He is credited with painting one of the first recognised purely abstract works. Born in Moscow, Kandinsky spent his childhood in Odessa, where he graduated at Grekov Odessa Art school. He enrolled at the University of Moscow, studying law and economics. Successful in his profession—he was offered a professorship (chair of Roman Law) at the University of Dorpat—Kandinsky began painting studies (life-drawing, sketching and anatomy) at the age of 30.
features I like within the above piece by Kandinsky –
Bauhaus/geometric influenced painting
Space manipulated and positioning of shapes, layered/crossing/underneath/around other shapes. I think this is a big part of the 'abstract' element as the positioning and placement of shapes/objects can then start to form other possible elements that one eye may see.
Opacity changes can also create/disguise certain elements.
varied tone/shading and the colours contrast.
---
Kazimir Malevich;
(February 23, 1878 – May 15, 1935) was a Russian painter and art theoretician. He was a pioneer of geometric abstract art and the originator of the avant-garde Suprematist movement. The geometry within his work is very prominent and likely to be influenced by Kandinsky a long with others.
I like/I don't like;
In my opinion the above piece of artwork by Malevich is a bit too 'abstract' for me, coming across as dull and a bit random.
The lack of colour probably doesn't help with it's bland appearance, but it's lifeless colour scheme and compact areas seem chaotic and almost distressed, giving me a negative feeling about the piece. The negative space around the artwork frames the subject, and gives it more prominence, making making the area seem more compact – therefore even busier.
Below however includes a lot more colour and excitement, with dynamically positioned shapes giving the effect of motion and speed. As you can see within the image the man is chopping wood, straddling a tree/log.
I like the gradients which have been used within the man holding the axe, this gives the eye a highlighted focal understanding of the body's positioning and it's whereabouts contrasted to the background. Without this gradient the body would merge in pretty well with the coloured geometric shapes.
The use of gradients can give the effect a more 2 dimensional object which is something I am interested in and something I am planning on looking further into when it comes to the design process.
---
Fernand Leger;
http://www.tate.org.uk/search?q=fernand+leger + primary research
The mind is left to interpretation after looking at the above image by Leger – 'Two Women Holding Flowers' is a large oil on canvas painting by French artist Fernand Léger, made in 1954. Things I like about this image –
The minimal aesthetic, brought about by the placement of elements within the composition, I also think the opacity changes help convey the simplicity of the image, we know exactly what is behind the shapes, nothing is hidden.
The heavy, thick bold outline allows great distinction of the two women, emphasising them over the shapes placed on top them.
The distortion of the bodies adds a bit of interest and quirkiness to the composition, although they do emit a strange, yet curious impression.
Leger (1881-1955) Below images show an obvious connection and correlation of geometric structure, being a favoured attribute within her work, yet also entailing other little, playful, dynamic illustrations to accompany the dynamic shapes. The elements within the design are layered over the top of one another, suggesting depth of field and a range proximity to the artworks presented. The colours and the general character within the images below make the pieces of work seem active and gives them a sense of energy, which is an aspect I like. The lines and other diagonal aspects within the images also lead the eye throughout each composition which is good, as attention is maintained during observation.
Swiss Design/International Design style
Also known as International Style, the Swiss Style does not simply describe a style of graphic design made in Switzerland. It became famous through the art of very talented Swiss graphic designers, but it emerged in Russia, Germany and Netherlands in the 1920's. After the 1950's this style of design started being used all over the world, and became an 'international' style of layout/design – revolved from the swiss pioneers.
the style favored simplicity, legibility and objectivity.
International style is still transforming the skylines of every major city in the world with its simple cubic forms.
'Form follows function' is a principle associated with modernist architecture and industrial design in the 20th century. The principle is that the shape of a building or object should be primarily based upon its intended function or purpose, rather than adding attractive elements such as texture or added illustrations, improving the appearance but not the.
Bold, large typography within the 'international style is a feature that I am fond of, as well as the juxtaposition and layers of colour within this design style. The opacity changes allow new shapes to form and unite as one as well as add to the funkiness and excitement within this style of design. The messages are large and to be made as clear and simplistic as possibly, focusing on the composition and readability via well established grid layouts.
Bauhaus –
Walter Gropius founded the the art and architecture school of design (being the Bauhaus) in 1919 – 1933. The Bauhaus is considered potentially one of the most influential figures within graphic design. Within various design elements such as Constructivism, Futurism, Art noveau, Judenstil and the Arts and Craft movement – Bauhaus is seen to be the outcome of all these great design rules/guidelines, over a period of time. The Bauhaus was made to hopefully create a new society, improving solidarity and the way of life.
Herbert Bayer was the school's first master of typography. His participation in the movement led to his invention of a Bauhaus style font, called Universal.
It was an incomplete work that was finished in 1969 to create the font entitled "Bauhaus". The simplicity of the font supported the ideals of the Bauhaus. It's lack of serifs, so different from the common German Fraktur typeface, was perfectly in line with 'form over function.'
Bauhaus and the way simple shape forms have only recently became a strong interest of mine, above shows the recent front cover of my portfolio latching on to the design principles of the Bauhaus. For me, I think its the variation of shapes and colour, these two elements being so adaptable and impactful, being able to manipulate almost anything whilst having that same fresh, broken down and simplified visual aesthetic.
---
Below shows a few clips of a couple of my favourite films which focus around a map. The importance and seriousness of mapping is made clear within these films. Maps can be suited to a range of demographics or psychographics and play such a huge role in subconsciously getting us round the face of the Earth. A map for a younger targeted audience in my opinion would appear to be the most engaging and interesting to create, just because the map has to suit the environment and nature of the specified audience which in this occasion would be FUN/INTERESTING/COLOURFUL/BRIGHT – these elements are a lot more fun to work with than a serious say, nautical map.
---
IDEA / CONCEPT
Above shows my initial mind-map, consisting of what I thought were key elements to consider before looking into anything. The center focal point is – 'possible subjects for FMP' I began narrowing down these potential elements into 8 sections –
Topics which interest me and that I like
Resources needed
Advertising/Branding element
Interactive/Webpage element
The mediums within creative media I could make use of (photography/animation film.. etc)
Information graphics
Potential Audiences
The meaning/point I want to convey
I then made another mind map, clarifying the potential mediums within media which interest me and that I could maybe experiment with / include within this project.
Including all of these elements would awesome, but I understand that is a lot of varied work, which may be unrealistic within the time frame I have.
Through this initial mind-map, I was then able to evaluate and gather a more concise interpretation of the area/route I wanted to go down. It was then narrowed down to a few ideas that I could potentially revolve my project around, shown below.

Re-branding a company
Re-branding a large companies visual appearance was an idea which didn't stay with me for too long. This is because although I could easily interpret my own conception of SeaWorld OR Redbull (which were both considered) brands like these have had extensive research and thorough consideration as to how their brand image is depicted, so my attempt probably wouldn't stand out to the targeted viewers if it's already been accomplished before. (which is precisely the point/aim of branding!) This made me think; if there is already an awesome connecting visual distinguishing a company, what is the point in trying to re-vamp a well established, highly competitive and dominant company!?
Competitive and distinct brands like Redbull, have spent lots of money and time perfecting and developing the company's image over time – my effort however could feel out of place, as the likes of Redbull have executed their branding sufficiently already.
I'm also thinking that mimicking a company's visual aid, with slight alterations isn't that creative or unique. As it's the final major project, I feel it should be an interesting and captivating topic to work around. The subject being one of which I thoroughly love and enjoy, so I do the best and I can and enjoy every week!
Making my own company
Thinking about myself and the things I love has made branding a more sensible path to consider. This lead me to sports and my favourite sporting activities – thus including roller skating, snowboarding and surfing.
The concept of this idea is to create my own shop/company selling sports gear specific to the sports activities mentioned above. Designing these items would be the main focal point of this concept – (rollerskates, surfboards and snowboards) in varied styles and appearances as well as branding my own company and advertising it, tailored to my desired audience.
The only down side to this idea would be the fact it limits me in what I can do, for example; branding and adverting advertising my company would be the next best exciting factor other than creating the actual sports equipment. I want to challenge myself and look into lots of factors within my chosen path, this concept may not allow this to happen.
Thinking of these sports has lead me to this next idea, creating an extreme sports center-
Extreme sports dome
This idea entails an indoor sports facility which provides a terrain for the most daring skiers/snowboarders, skate park goers, and surfers. This idea looks at advertising this sports dome and the facilities/activities that are available within it.  (snow park/skate park/wave pool)
Things to keep me busy would include creating graphic posters, advertising the sports dome to the 'adrenaline junkies' through promotional videos and so on and generally selling the idea of the sports dome and the individual sports centers/activities within it. This would allow me to make use of several mediums within creative design; such as video, animation, photography, illustration etc. I plan to create something which can include different mediums of design so it keeps me busy and the end product looks mas professional as possible.
Creating proof of concepts of the actual facilities such as a skatepark+snowpark would allow me to explore an element of architectural design within 3D software – creating my desired environment. This is an element of design that I am not 100% familiar with, so my boundaries would definitely be pushed, but this also means there is an element of risk, or false hope of how I depict the final outcome.
Isle of Man SeaWorld/Zoo
This idea comprised of having some sort of sea world/big zoo on the Isle of Man featuring Manx animals.
I then realised that not many animals would be featured, and it couldn't possibly fill my expected desire of having over 5 animals.
This then led on to the nature aspect which is explained below in my initial proposal presentation.
This slideshow requires JavaScript.
After these two initial concepts were pitched, the class decided on which idea I should go through with. I really didn't mind which idea was preferred by the viewers, but it turned out to be the second concept – 'interactive web page of local animals' people gave me explanations/feedback as to why they preferred this subject; Sam and Billee reassured me that research and other important elements will be in my favour, if I focus on the ideas including local animals related to the Isle of Man.
I have two ideas that I could to go through with, which both really interest me and feel I would be able produce a solid end outcome with either idea. The problem which has occurred is that I have written the brief above and then thought of another concept, which fits under the same brief (as semiotics/info-graphics as a whole, is quite broad in the context of what could be presented as in 'information graphic'.
The above image concludes of the potential themes I could focus my project around, deciding the theme of my FMP was harder than expected.. but I have figured out the I want to carry "The W(isle)d of Man" idea as this will allow a more thorough and relevant research approach, having sources easily accessible and available outside my front door and being more so familiar with the topic.
The idea which could have been completed and approached with the same brief was the 'Solar system diversity' idea. This concept wouldn't allow me to explore a 'wild' aspect of the Isle of Man – instead I would be creating suitable characters/life forms, for different planets in the solar system. There general appearance and attributes of each character would depend on the state and surroundings of their planet. This idea does entail a super fun aspect, which would allow me to play around with whimsical, imaginative illustrations – but I feel the concept has less to offer (research and acknowledgment  wise) than focusing on 'The wild of man'.
The Wild of Man could have also gone down two distinct routes – 'wild' as in crazy/active, and the adventurous activities that can be done on the island (which would have most likely incorporated sport/physical activity) OR the wild as in 'nature'. This is the focal point of my project, in which I am now starting to try and break down the possible solutions that could be adopted within the subject of 'nature'. Below shows how I have broken the subject matter down.
What I have concluded so far;
A Map of such, expressing the Isle of Man.
Presenting information – Which could be gathered from the likes of Manx National Heritage/Manx Wildlife Trust) – I have planned to visit both to give me a clearer insight of the potential possibilities.
An illustrated map expressing interesting, factual information about the Isle of Man. The 'factual information' at this point being unconfirmed, although living organisms stemming from nature is in the back of my mind.
After deciding on the second idea that I pitched, which was to 'Create an 'interactive' web page which provides information of local animals and familiar animals from the Isle of Man' I tailored my brief around this concept, but made slight alterations. I want to explore interactivity and possible ways I could potentially exploit this attribute to captivate and communicate with my target audience.
Interaction is an awesome way of allowing the audience to generally have a better experience, but also to make your idea/project stand out from the others and hopefully making the user experience a positive one, with the 'active audience theory' being manipulated, a long with the uses and gratifications model. This is because the interaction is controlled by the choice of the viewer, not the producer! (me) If they want to find out more about my product they have the power to do so! So it is my job to attract an audience so they want to find out more. I will look into how to specifically attract my audience once I have figured an audience.
---
Before the project started I made sure all the key components and elements guiding me through the project where going to be right in front of me. This meant if was unsure about anything or needed to refresh my head on say, what assessment requirements for 1.1, then all I would have to do is lift my head up and look at that board.
Jotting further ideas and making notes on what I need to do is shown below, this has been a continued list from the start, in which I have ticked everything off.
Showing off the Isle of Man in some way has been my initial focal point, expressing nature/wildlife. Once I visited the Tourist Office at the Sea Terminal, and the Manx Museum this gave me several other topics that I could potentially base my map around. I didn't want to jump straight into animals/living organisms, so I looked into a few alternatives of what the topic of my info-graphic map of the Isle of Man could be. Below are some tourist guides which I gathered from the Sea Terminal Tourist Office. I initially skimmed through these guides belowto see if anything interested me, finding useful and relevant areas to consider and ideas to explore.
The above images conclude the Isle of Man as a whole, shown though leaflets/books. The idea is to attract people to the Isle of Man, informing the likes of different activities and events that take that place over here, and how you can make your visit to the Isle of Man as enjoyable as possible. The above guides will be primarily targeted at tourists, in my interpretation – specifically targeting people of the 'middle age' demographic, concluding people of the ages of 30-50 years old. The central image seems misleading, as I am finding it hard to believe where that photo was taken! It does look inviting however, the warm soft colours give it a sense of innocence and relaxation – a lot of older people come to the island to visit, due to elements of the Isle of Man such as these.
---
Nature Reserves
Since having wildlife and nature on my mind, I thought nature reserves could be an ideal topic to base my project around – due to the information that I gathered from the MWT. This information could easily be displayed various ways within an info-graphic, like the one above.
On the Manx Wildlife Trust website there is in-depth information on every nature reserve on the Island showing its key elements (making it a well informed potential idea)
location
map references
suggested reasons to visit
best time to visit
directions/public transport
opening times
access equating to everyone (wheelchair access – yes/no)
size of the reserve
parking
what's allowed and whats not while at the reserve
reserve managers contact details
This is definitely a possible theme for my infographic.
All of the details above are on the MWT website. The leaflets below provide more details on nature reserves, which I collected from the tourist office. You can also see below on the far right an Isle of Man Active and Outdoor guide which takes me to my next potential theme of my map.
Sports/Activities
Since loving sport and knowing that the Isle of Man is renowned for the activities and the outdoors available to explore. I figured I could revolve my map around adventurous activities and outdoor 'extreme sports'. This could be completed in a number of ways through motion graphics, or general still graphics such as posters. I have however, already envisioned how I want my info-graphic to look, so it's just a matter of picking a subject which I most like.
The target audience for this specific topic could be aimed at tourists and people from the Isle of Man – assuming the age range would consist of young adults, and the adolescent age demographic of 16-30.
target audience – all ages, easy/adaptable choice of audience
pros – lots of topics this could be linked too, and lots of information available
cons –
---
Wildlife Walks/Hikers guide
Again, the leaflets below were collected from the Sea Terminal in the tourist office. I was thinking that I could potentially translate these leaflets into another form of visual graphics. (more exciting!) – I know I would have the locations and general information to make up the graphics for this idea, it's just a matter of how they would be presented. If I was to create an info-graphic about wildlife walks or to make a hikers guide, my target audience would already be configured, I could even 'sell' my info-graphic to the Tourist Office or to the likes of the Manx National Heritage. This would mean contacting them and figuring their audience out, to then tailoring my info-graphic(s) to the audience.
target audience Walkers/hikers – potential family audience
pros – lots around the island and evident information which I could use and find out further sources
cons – it is a good concept but I think it may bore me after a little while! I just know it is a feasible/viable idea.
---
Ancient Monuments (tholtans)
Tholtans are quite renowned on the Isle of Man as there's a vast variety of them spread across the island. I have always been interested in them since I was a young kid and they still intrigue and fascinate me. With the history behind them and the fact that it's not an obvious subject to revolve an info-graphic around, I feel this could be an interesting topic with efficient information to complete the end piece.
target audience – I would presume this would be honed in to people who are interested in history – or generally an older audience because of the history.
pros – lots around the island, easily accessible
cons – not a clear idea of how I would present the information and if there is enough clear information on each tholtan that I include.
Manx Myths/Fairies
Manx Myths as a topic interested me due to the crazy characters that I could illustrate in a interesting 'whacky' way. I know that there are myths and mystical monster tales around Manx culture so I thought this possible focal point within my info-graphic could be interesting and potentially really fun. I was thinking if this idea was to go ahead, to create each character/fairy, having their own little background story.
target audience – This could be based to a younger audience as fairies and myths are magical in a sense and include imaginative, outgoing minds just like a child, plus you could manipulate the fairies/myths in a whimsical way.
pros – audience easily figured/characters and a set amount of fairies acknowledged/variety of outcomes such as short story/playing cards etc
cons – limited knowledge, or clarified/correct knowledge
This slideshow requires JavaScript.
---
Animals/Plants
This topic has always been the initial focal point. Since visiting places such as the MWT and the Tourist office in the early stage of this project for research purposes – I uncovered the potential themes displayed above above. I was initially looking for information revolved around maps and wildlife/animals, but other ideas came about so I thought I would express them. The subjects shown above were completely suitable and would have worked for my info-graphic, but I wanted to focus it on animals/wildlife as it's the one that most interests me, and the idea that I think I will get the most out of.
My first visit to the Manx museum gave me great insight to the possible animals that could be explored. I went straight to the interactive displays and looked at each animal,making my own notes, and gathering research that was provided. Here are some Manx animals in which are the first I have drawn –
This slideshow requires JavaScript.
What audience would 'animals' most attract? is the question I first asked myself and fellow peers. Animals – children are always interested in animals as they are always learning new things and there are lots more things for them to learn under this category! Also targeting a younger age demographic of say 5-10, feels the most exciting/fun audience to target as this can be shown within the work you produce and a lot of enjoyment can be had when making work designed for this particular audience! which is what I want, a fun time whilst completing this project. I haven't fully figured an audience yet, but this wouldn't be a bad choice of audience for this subject.
Aaron – "Hmmmmm, people who love nature and the outdoors? This could even be targeting a niche audience of say, within the back of an outdoor/hike guide on the back page of an outdoor event as a little activity"
Jordan – "Kids, because there isn't an animal that doesn't really interest a child – especially if they haven't come across it before"
Ryan – "Most attract? I would probably say a young audience as younger people seem to be the  most intrigued about this topic and the work you produce can be made fun"
Dan – "You see a lot of playful kids books and movies aimed specifically at kids and even children's TV shows, the majority are aimed at kids, so I think you would be silly not aiming your animal based project on this specific audience"
Connor– "I don't know many people of any age who don't like animals, it's an open area to explore really with a vast audience to exploit"
Visiting the MWT (Manx Wildlife Trust) I was able to take these leaflets/brochures and magazine with me as a source of research. This triggered thoughts and ideas of possible animals which I could focus on.

Above and below shows more vague initial idea generation, focusing on the main subject of focus, being my map.

---
Maps –
http://mapoftheweek.blogspot.com/2016/03/a-medieval-map-of-mars.html
http://blogs.discovermagazine.com/d-brief/2016/11/03/most-accurate-world-map/#.WNpoYTvyiUl
https://matadornetwork.com/goods/the-worlds-oldest-maps/
MAP ESSAY
How have maps communicated up until now? (21st Century)
A map can tell where you have been, where you are going or where you are located in the world, or a specific vicinity. It's really quite phenomenal and astounding if you think deeply about it. The process of how they have substantially augmented and elaborated due to knowledge over such a short time period (in the large scale) is astonishing. Maps are created by using the method of surveying or of triangulation, which essentially are units of measurement within geography, that have been used for a long time. Humans have been producing a means of understanding their surroundings to attain geographic knowledge for over a millennium.
(Whitaker, 2017) prehistoric maps have been found inscribed into some sort of solid material allowing the marks made to be permanent. After doing some background research, studies show archaeologists have discovered what they believe is man's earliest map, (that exists) dating from almost 14,000 years ago, which is amazing. The oldest recorded and initial findings of cartography are said to be on hard solid materials such as dolomite, clay tablets and other hard rock faces. There was even a prehistoric map found carved into mammoths tusk which is considered 11 – 12000 BC.
Image source – (Donsmaps.com, 2017)
This cartographic diagram above is engraved into a mammoths tusk, showing an infographic which entails human identity and awareness of a living habitat. This map is five thousand years old. It was found in a Ukrainian tomb showing "two rivers, a mountain range, a lake or sea and wild animals" (Whitaker, 2017) This was made during the paleolithic age when ancient wall paintings were around, but this is considered one of the world's first 'unofficial' maps.
Adventurers, explorers and geographers such as Christopher Columbus and the likes of George Everest are a few of many people to influence cartographic imagery. As well as early Greek scholars making up of astronomers, philosophers and scientists that were intrigued with the environment around them. Scholars such as Ptolemy, brought a major contribution to the topic of cartography and helped develop the subject as a whole. Ptolemy is said to have prototyped modern mapping with his 'Geographia' eight-volume atlas. Aristotle, Copernicus, Miletus, Herodotus and Galileo are other ancient Greeks who influenced many people's views and concepts of our surrounding world, and beyond.
Columbus, the Italian explorer was accredited for being the 'first' European to reach North America. Historic sagas tell otherwise, making historians question who actually came across the land first. After looking further into the initial findings of land, research took me way back to the viking age "Vinland, Vineland or Winland (Old Norse: Vínland) is the area of coastal North America explored by Norse Vikings, where Leif Erikson first landed in ca. 1000, approximately five centuries prior to the voyages of Christopher Columbus and John Cabot." (En.wikipedia.org, 2017)
Below shows two maps, which interpret the known world from two early Greek scholars of their time. Eratosthenes, whose work is shown on the right, was a Mathematician born 276BC. Anaximander' view of the world is displayed on the left, he was an influential philosopher born 610BC. Both maps being so old that the shape of the earth was yet to be confirmed when they were created. Although Eratosthenes did argue that the world was spherical due to the shadow which cast on the moon during a lunar eclipse, which was of course circular.
Image sources – (Scientists and Scientists, 2017) + (Etc.usf.edu, 2017)
Maps can communicate in a negative way, as well as positive. (Salinas, 2017) Contemporary conflictions revolving around maps has seen diplomatic and even military defense tensions between communities and citizenry have arose due to the mapped out provinces provided my Google Maps. Costa Rica had a surprise visit from Nicaraguan militaries whilst they crossed the Costa Rican border in 2010 assuming that the Google Maps cartography was authentic and accurate when it in fact was not. This was proven by evidence from an old treaty between the two countries. This minor mistake made by Google Maps' could have "reignited a long-standing border dispute that, with a few miscalculations, could have led to a real war, " provided by the The New York Times. (Jacobs, 2017).This point displayed above has had controversy around the world since the indigenous peoples started labeling and claiming provinces of land.
Some people think maps original purpose was for nautical navigation, this is a valid opinion as sailors needed to get from one place to another and recognise a route. On the other hand you would think the route could only be mapped and dialogued once an explorer like Christopher Columbus came a long and gathered nautical coordinates. The demeanor and purpose within maps has changed diversely over time, and can in fact have multiple purposes. If you think back to the pirates of the 18th century with the likes of blackbeard, mapping was jotted and planned. These 'pirates' (arrgh matey!) supposedly followed nautical and land directions which led them to a treasure chest! Maps could even be used as a secrecy passed down to only those who are meant to see it, concluding of a plotted route(s) for a specific person to unravel. Various forms of maps are used daily by everyone on the planet, and are all a vital aspect within society.
There are so many different types of maps which communicate with diverse audiences in many different ways, which is why I am going to talk about a select handful of various cartographic imagery. These maps are considered the main types of maps, which are most recognisable in contemporary society. A physical map like the one below, shows aspects such as; oceans, rivers, lakes, plains and mountains showing general the geography of an area and typically uses the colours consisting of blues, greens and browns, giving a beige complexion to the map.
Source of following 6 images – (Hukeri, 2017)
Physical maps show how the land is used, and is arguably the most common type of map, along with the 'political map' which is shown below. Political and physical maps can be seen on television (i.e political map within the news) or in an airport, or nature resort and so on.
Typically, these governmental political maps show provinces such as the national borders and states/countries, bodies of water can be and is usually presented within this type of map. Usually bright varied colours are a feature of this map, to be able to colour code different places. Like I mentioned above; this is a very well known, popular and established type of map.
Topographic maps do present physical features of a place like physical maps do, but this style of map focuses on using contoured lines instead of colour. Some people may think this can make it look more dull and complex. The reasoning for these lines are because they "determine elevations and are produced from connecting points of equal elevation" (elevation refers to height in feet, or meters, above sea level). (Imnh.isu.edu, 2017) A topographic maps content measures the features within the map through the disorientated wavy lines. These lines resemble features such as mountains, buildings and other height orientated objects. Below shows an example of a topographic map.
A road map is basically as simple as it sounds, designed for people (mainly motorists) using the roads within an area such as a city or a state, to get to certain places. Destinations on the map could be the likes of natural reservations or national parks even 'non-natural' places, such as zoos or water/theme parks. This map is generally used for guidance information for travelers.
Climate maps are quite important, to the likes of scientists and governments when gaining a depiction of the weather patterns in certain areas. Climate zones can be differentiated between colour, depicting different states of weather conditions, usually measured monthly or annually. This type of map measuring variables such as "temperature, precipitation, relative humidity, percentage of possible sunshine, insolation, cloud cover, wind speed and direction, and atmospheric pressure over regions ranging in area from a few tens of square kilometres to global."  (Encyclopedia Britannica, 2017)
Economic activity that happens in an area is recorded on an economic map. This can show economic growth, or other economic variables which may prove very helpful to government run institutions, or general businesses. This map is also colour coded to differentiate between specific elements of measurement.
Early on in the 1600's the first painting with a map included was by Willem Buytewech in 1617. The painting concludes of 6 figures, one being in my assumption a maid, with a dog also included. The people depicted seem very wealthy and so do their surroundings.
Vermeer paintings which were a prominent part of Dutch culture during the mid 1600's. "In about half a dozen of Vermeer's paintings, 1 maps can be seen hanging on the white-washed walls" (Janson, 2017)
Maps within Vermeer's paintings, are seen fairly frequently and were a good alternative to having a painting on the wall. Maps within the painting have been analysed thoroughly by historians to obtain the possible meanings behind them. There are thought to have some significant meaning behind them. They could have resembled a sign of wealth as well as general knowledge and cultural interest.
Whilst maps communicate well and diversely in many ways, they can also communicate very poorly with negative, consequential effects if not properly considered and analysed. They can produce false information which can easily cause uproar and miscommunication, like proved with the google article mentioned earlier. Maps can also deter people and put them off by confusion and lack of simplicity/easiness on the eye. This could be due to the complexity of the map, such as being poorly coloured which can instantly deter an audience. People also have to be careful when illustrating this medium of infographics, being considerate when analysing how other people may interpret it. If maps are not fully analysed and evaluated by people before they are unveiled, unwanted imagery could potentially occur, as everyone interprets things differently. (below complements and helps narrate the above text)
Image source – (indy100,2017)
Since the industrial revolution during the 19th century, (where a lot of overproduced mass means of production occurred) The need and desire within consumers, especially of the middle class increased for more aesthetically pleasing maps. Like the majority of mass produced graphic based art, the computer and technology made the quality drop substantially in return for quality. This is where the surge of professional cartographers and mapmakers occurred. Substantial developments within technology also arose leading to GIS technology which is; "A geographic information system – a computer system for capturing, storing, checking, and displaying data related to positions on Earth's surface. GIS can show many different kinds of data on one map. This enables people to more easily see, analyze, and understand patterns and relationships." (Society and Society, 2017)
Developments of technology (relating to graphic maps) has been substantial within our society and have only increasingly been developing for the past twenty years or so. Google Earth got released in 2001, since this new technological breakthrough humans have been able to interpret as to where we are in this world and roughly gauge the scale and geographic elements in which planet earth is made up of. With the help of satellite systems, GPS, peripheral instruments, spatial instruments, 3D, image processing and a many more. The way maps have been assisting mankind to figure out a world wide perception of the earth for so long, I think is incredible. The use and types of maps have immensely increased and established over the years and I think they are such an underrated fundamental element of human history as they have become so understood, but play one of the most important roles for mankind, on a daily basis. We are always learning and being guided in some way shape or form, this is through the communications of maps.
From completing this essay, a few things are cleared up and my knowledge within contemporary/historical cartography has substantially been improved.
Maps are vital within society and can cause altercations between different places around the world.
Maps needs to be clear and concise and suited to the audience being targeted.
---
https://www.tc.columbia.edu/faculty/bt2158/faculty-profile/files/0_Tversky_Somewaysthatmapsandgraphscommunicate.pdf
---
SECONDARY RESEARCH
Possible areas of initial secondary research –
Richard Long
Human traces/people having been places/litter/archaeology
GPS/taxi drivers
Myths/Map characters-items/ILLUSTRATION
Scale (proof of concept for interactive elements)
Cartography / Explorers-Adventurers
The goonies/national treasure
Pirates and purpose of maps changing
Riddles and poems to figure stuff out, coordinates, artifacts
---
Semiotics –
Semiotics is something I am going to thoroughly have a look into – the reasoning for this being because I feel it is a massive factor when analysing imagery or anything with your eyes that allows you to consume information, whether you are aware that you are consuming the information or not.
From my own personal understanding of semiotics I gather that it is the way humans interpret visual cues, and how visual cues can have individual meanings or multiple. These conditioned factors in which we lay our eyes on and interpret every day are subconscious, yet we understand these certain visuals. We automatically understand a traffic light for example – the three colours represented and what they mean (green/amber/red) They have been understood and stored into our internal memory from a young age so we are completely subliminal to these visuals in which the understanding is explained through 'semiotics'. The book below was helpful to look at also.
Day to day communication can be clarified more easily and backed up furthermore with body expressions and general signs that you interpret or come across. Signs are produced to help the consumer gather reasoning and information, to generally create a meaning. This meaning is most likely to be perceived differently from culture to culture, as where you are from and the information you have been exposed too and the understanding from your surroundings will be extremely diverse depending on the place you are from and the individuals cultural identity.
Paradigm analysis;  are described as a set or classification of signs/symbols which correlate with each other in some way shape or form, being able to be categorized. Within this paradigm category however – each sign is significantly different, but must have these two characteristics; All elements within a paradigm must have something in common, sharing certain characteristics maybe. And each element must be individually distinct from one another in some way.
I am wanting my illustrations on my info-graphic to have paradigm correlations, similar features which unite the characters/visuals (e.g -googley eyes/big feet/certain texture) I want to include these features so you can tell they are all interrelated and within the same group. This gives the audience a sense of understanding – especially when considering children, which are a part of my targeted audience.
The factors above are interesting and I feel they have a strong correlation to items and symbols that can be found on specific maps, which help the reader figure and understand the map. We know that if there are symbols on a map, that they are there to guide us, and they usually have connecting elements or characteristics informing us so.
This could be shown in say the bottom right corner, on a 'map legend' or having a recognisable element displayed on each visual symbol. Each symbol will be able to provide you with different information within the map, and we know that they are interrelated.
'Humans, like most animals, are able to communicate verbally and non-verbally. Humans use language in verbal communication and signs, symbols, sound or paralinguistic means to communicate a message.' The point in quotations which I found here, made me think about the graphic map that I am planning on creating and the illustrations which will be communicating my map. The styles portrayed within my illustrated animals/characters and how they communicate with an audience is something I need to look into as I want to make my work as best suited to the viewers of my map.
As I am planning on creating a graphical map, influenced by factors I am exposed to in the society I live in – this western world. I have plans to look into the past/current favoured types and styles of graphic design (manual+digital styles) which correlate with my cultural identity. Solely because I will be producing imagery which needs to be relevant and link with my target audience. I feel that looking into contemporary characters, icons and types of illustration could provide me with relevant and vital information when planning and progressing my map.
Infographics –
Infographics from my understanding fit into the larger picture of being 'semiotics' as they do communicate and provide the audience with information to be consumed/interpreted. Infographics however, are a little more specific when providing information, as this is how they are defined – information, through graphics! (info-graphics)
After focusing the last project on info-graphic facts (visual data) which was Unit 9 – It reassured my connection and favor for information graphics. Having learnt a lot from this specific unit, for me it's provided me with substantial knowledge regarding info-graphics as a subject matter allowing me to be able to dig deeper within my research, already knowing the basics.
What is an infographic design?
Information graphics or infographics are graphic visual representations of information, data or knowledge intended to present information quickly and clearly. They can improve cognition by utilizing graphics to enhance the human visual system's ability to see patterns and trends.'
Infographics are a visually compelling communication medium that done well can communicate complex data in a visual format that is potentially viral. They take deep data and present it in a visual shorthand.
Infographics is quite simply a picture that has a meaning. Similar to a stop sign, a manual or a diagram. A picture whose primary function isn't to look pretty but to provide its audience with a message. Regardless of if it's a customer, a citizen or a pupil.
In contrast to text, pictures are universal. They cross the language barriers and everything else that stands in the way of efficient communication. Visual aid is a tremendously efficient tool if you've got something to tell.
Info-graphics as a tool can be used in most situations where you come across tricky information regardless of it's printed or published on the web. For example annual reports, ebooks and presentations, or posters and websites.
---
Below shows common info-graphic styles/templates which are used in contemporary information graphics. I visited the following site to interpret the concepts below;
It was beneficial to look at the varied types of info-graphics as it directed me more so, in the direction of my map.
Looking at generic info-graphics and a variety of them – it reassured my choice and direction to display it on a map, like I depicted from the beginning. The above sketch book work has important elements and rules to which will help me when creating my 'geographic info-graphic' (the category and type of info-graphic mine falls into)
After researching info-graphics, I found a good template of rules to establish and abide by when considering the process of any infographic.
Research & Plan: Not only research your subject matter, but also make a plan for how you want to explain the subject matter. Determine what visual approach you want to take. In other words, what format or style will you use to get your message across effectively.
Typography: Select the appropriate typography. Typography is one of the most important key aspects of any design project. Among other things, effective typography always manages to achieve some of the important objectives of projects like corporate identity, attractiveness of the project, enrichment of visual appearance, trust and interest of viewers etc. Also it's helps you to represent the bound emotions of your graphics.
Build your vectors (icons): You will need to create all the graphic elements in vector software (Illustrator).
Create a Grid: A grid structure is very important to a layout that has hierarchal elements.
Get feedback: It is really important to get feedback from someone outside the project. You want to make sure your information is clear and effective.
---
Motion Graphics –
What are motion graphics?
Motion graphics is a digital technique that combines pictures, words, sound and video. Examples of motion graphics abound online and in real life, from the credits in Hollywood motion pictures to keynote addresses. Motion graphics combine the languages of film, animation and graphic design.
Motion graphics are pieces of digital footage or animation which create the illusion of motion or rotation, and are usually combined with audio for use in multimedia projects.
I've always liked animation since I gathered the fundamentals which have been developing over the past 2 years of this course – I feel I am able to animate well enough to create basic motion graphics and make it look presentable!
Key influential figures for me would be the likes of Markus Magnusson. He is a freelance illustrator and a motion designer who's work is super contemporary having a vibrant, fresh 2D flat design feel, which captivates my creative intellect, fascinating me.
---
Illustrations – Character design – Icons
https://www.behance.net/gallery/49077627/World-Map
This type of illustration really captivates me by Anastasia Yevtushenko – the style of the illustrated animals above to the left really grasps my attention due to the aesthetic colours and use of shade within each image. The illustrations to me, are very geometrically pleasing way seeming to be made out of soft circles and subtle corners -adopting a smooth appearance. This style does appeal to me very much concerning the design style that I want to experiment with and look further into.
The illustration to the right caught my attention due to the significance and effort within the map itself, the use of colour and general graphics within it stand out to me. Below shows *a few* of the places within the map above, which adopt the envisioned design of my map.
Features I like/don't like –
Colours of the actual map, being soft and gentle – not standing out too much,  I feel this benefits the illustrations and icons, so they are more distinct.
How fun the map looks, filled with the illustrated infographics – although having anymore could easily be interpreted as crammed, or information overload.
Even though the maps shows different places with it being a series of maps they all adopt the same style which is perfectly reasonable and looks great! Personally – having seen the above designs, they inform my decision of wanting to experiment with a few styles and varied graphic approaches.
The composition may be a bit crowded, but the scale of the illustrations seem pretty well established and are easy to recognise.
---
After having a thorough look through Behance, I discovered Zuco's page and this specific character design post being labelled as 'cute monster pack'. The illustrations are funky and have a unique character appearance all looking like they could be from the same world, or related in some way due to the style and features they have within the designs.
I like / don't like –
Subtle gradients and shadow play which can emphasize the element of a 3D image.
The imaginative approach of making the designs – funny, irregular appearance which correlates the characters throughout.
Varied shapes, scale and size of illustrations.
They look very professional, although not really adopting a geometric style, the finish and smooth aesthetic is shown through this modern style of flat design.
Colour pallet seems to be applied, which helps relate the characters and is aesthetically pleasing and easy to observe.
The icons look awesome but the majority aren't that simplistic and look difficult to produce, I do like the minimal approach although I'm yet to experiment.
---
https://www.behance.net/gallery/40771121/Forbes
I also got lost within MUTI's Behance page which dominates the contemporary graphic art style, manipulating and creating awesome 2D flat design. After analysing a few of his images I found out that he vaguely adopts a similar style to one of the initial artists I looked at being Daniel Haire – In which both create awesome pieces of work that seem minimal, but are in fact detailed and complex. I feel the two designers have a correlation within their style of work, this is what I have gathered. (within the image below, and icons following)
The icons above by Muti also have the same design elements within Haire's work, they are all very amusing to analyse and engage with, in my opinion. I think this is mainly due to the colours and their shaded tones and geometric elements within the illustrated icons. This will be a focal point of mine.
I like / don't like –
The multiple layers merged and manipulated to create the images above are differentiating in opacity, colour, depth, shade and tone which I feel substantially gives the illustrations real character and and a natural soft complexion – making the eye wander within the images.
Experimenting with tones, shades and gradients are just a few elements in which I haven't substantially analysed and/or investigated a great deal within graphic design. I am definitely going to experiment with and attempt to articulate these features that are portrayed within a lot of contemporary designs – like as shown within the images above.
In my opinion, the colour scheme used within the images above allows fluidity within the image, with each colour complimenting one another. This is something I will consider to explore when involving and dealing with colours, to engage the audience.
Muti has also created work for Facebook. The gifs shown below consist of well accomplished illustrated fictional characters (dragons) – through the experimentation and my current knowledge entailing motion graphics, I am going to explore this medium – wanting to look at flickers of movement which could be an interactive element.
The style/motion and idea of these animated characters below could be a key interactive component within my work – this would be achieved by hovering over, scanning or selecting the animated characters, triggering movement.
https://www.behance.net/gallery/49077491/Facebook
---
https://www.behance.net/gallery/27034817/Energy-Services-%03Development-Project
Labelled as 'custom graphics and illustrations' the above image engulfs a style which is used a lot within contemporary design – manipulating lines, by creating a rounded cylindrical shape, and overlaying, expanding and manipulating these lines, to my knowledge you can create the background effect shown in the above illustration. This is potentially something I want to have a look into further and explore this style – Other illustrations like so, are shown below. All having a flat 2D appearance which looks good, as well as an element of minimalism.
like/don't like-
the freedom of design, no principles to follow or abide by, which can be time consuming/hard to follow
a style with simplistic elements where necessary, also being made up of more complex attributes creating an aesthetic variation/contrast
---
https://www.behance.net/gallery/42809385/Argentina-Map-Puzzles
These pieces of work by Mónica Andino are very appealing to me and I would imagine they appeal to a younger target audience like mine also. This is because of the exciting imagery used, accompanied by flamboyant colours which attracts and retains the eye.
I like/don't
the composition and use of illustrations within the given space. It isn't too busy or complex in my opinion – there is enough content to keep the viewer engaged for a short while.
The compass featured in the map, which is a feature I have been thinking about.
the colours seem to compliment and work efficiently with eachother
---
https://www.behance.net/gallery/42026953/Michigan-Map-five-color-screen-print-and-pillow
The above map which I came across on behance caught my eye due to the contrasted elements within the map such as the blue background with the varied illustrated icons, enhancing in colour and prominence due to the white background accompanying them.
I like the colour scheme adopted, giving it a fresh natural feel – making it very coordinated and making each illustration complimentary of one another.
flat blue background, which exaggerates the rest of the imagery, making it punch out. This is a nice effect which I will definitely consider.
Alice Quayle is a freelance Illustrator, on the Isle of Man; 'I take commissions and also sell prints. Illustration, animation, infographics and illustrated maps.' Her work came relevant to me when I figured she was local, creating fresh yet very simple images like the one's shown below.
---
The visuals above and below I found in an info-graphic visual guide book. The above maps displayed are quite simplistic and eye catching – especially the coloured maps to the left which adopt a noticeable black outline, in my opinion making the maps more engaging and prominent, highlighting the visuals to attain the viewers eye. Playing with line drawings is something that I have thought about exploring, due to the above reasons and many more. Line drawing can create multiple environments for the same subject, having the many different characteristics in line drawing creates different aesthetics and atmospheres which can be tailored to an audience.
I like the simplicity within the above maps and the visuals themselves (without text) as outlines are used, accompanied by flat colours which makes the entirety of each info-graphic
The text can also make all the above visual aids seems much more busy and complex which is something I need to consider as I am thinking of aiming my end product at a younger audience – meaning complexity/distractions needs to be at a minimal
I also looked at this book, which was also from the library just to analyse the visuals within it. Skimming through this book was enjoyable due to the graphics within it. The simple shadowed outline on the maps creates a 2D effect which in my opinion gives the image more excitement and personality due to the dynamic display, rather than just a flat appearance, not considering depth or scale.
I like/dislike
The actual mapped area for the locations within the book, having a playful and interesting effect.
Not too keen on the skeuomorphic design approach for the illustrations within the book, although they are accomplished well..this style/effect to me seems outdated and time consuming for the effect it conveys
---
I found this book in the library and skimmed through it gathering the above images. All the different places in England are featured within the book, having a thorough chunk of text revolved around each province within the UK. I didn't feel the need to take this book out and thoroughly examine it because I feel that I gained enough information just from skimming through it.
Each map is very simplistic in its appearance with tiny illustrations helping to communicate the area. The text which accompanies the map makes it seem more busier and crowded and could be seen as distracting when analysing – I feel the text isn't necessary where it's placed due for this reason, and would appear a lot more minimal if the text was elsewhere (maybe with an information key, somewhere away from the actual map)
The illustrations accompanying the map actually have quite a bit of detail if you look closely, and this suits the sketched/handrawn style which is adopted throughout the map. After skimming through the book above I am considering looking into hand-drawn illustrations and what environment/feeling this style can emit.
---
https://www.behance.net/gallery/5552936/Chimere-Semantiche-4
These illustrated creatures seem to be made out of multiple subjects which adds to the excitement and the easiness to observe. The images are strange enough to captivate a moments attention, and also well 'simplistically' designed so the viewer can easily interpret the featured animals, as they are notable in each character.
I like/don't like
The whimsical atmosphere created by each illustration, fantasy/child like due to the irregular, yet friendly and amusing characters.
The soft colour pallet used gives a sense of innocence and intrigue and are very aesthetically pleasing to analyse.
A texture of some sort may have been used for each character (hard to make out) but this would like back to paradigm analysis and grouping the artwork, making it familiar and all the characters having a certain trait.
---
https://www.behance.net/gallery/34938221/Luubra-illustrations
Luubra illustrations is a page on Behance which I found the above illustrations that grabbed my attention. The charters all have a sense of fluidity and motion due to the dynamic outlines and curves within the artwork. This flat design approach manipulates the following aspects very well.
shade/shadowing
two tone manipulation
2D appearance
character, not all sharing the same position/stance (although I am thinking of having my animals face the same way, to interrelate them)
---
https://www.behance.net/gallery/25803631/Animal-Graphics-Volume-1-Faces
Strong geometric elements are applied within the designs above provided by Mirgal, an artist I found on Behance. This geometric factor is also accompanied by negative space, which is a very interesting combination in my view. I think these specific illustrations would very much be suited to a younger age demographic, not being too complex and confusing due to the negative space being very straight forward and easy to interpret. Negative space is usually used in different ways to interpret hidden meanings, mixed messages and some are made to make your brain work. Unlike the above visuals, which is a factor I do like, but could be a tricky factor to incorporate within my designs.
---
Kaskonomika is an artists I found on Behance who has a great range of motion graphics within his work, with certain areas of the focal point (being the space-dog) having slight yet prominent movements. I feel this helps the viewer engage more-so with the artwork as the motion attracts more attention and analysis. I feel this would be a great effect to include within my illustrations; slight animations which appeal to the audience, especially my primary target viewers being that of younger audience, this effect is substantially more fascinating than a still visual. (and it would make it interactive, due to scanning a still image)
---
https://www.behance.net/gallery/12721009/Infinity-Space-Icons
Adam Katyi has lots of impressive graphics entailing minimal line drawings like the above imagery. This effect is interesting and effective in my opinion, as it conveys the point as simply as possible and has that modern characteristic/style – you see a lot of logo's and simple custom graphics using effective minimal line composites within modern graphic design.
This is an aspect I will look into and unravel further, as it could potentially be an element within my end piece. Whether it's manipulated within my illustrations, or map.
---
The candy icons above are animated, triggering minimal but effective movement which makes you pay attention to the focal point until it's finished. Adding movement within the graphic isn't actually too hard to do, it just consumes time – but if the effect is pulled off, it can gauge the viewer considerably. To make an effective animated cinemegraphic like the ones above, it needs to be –
Concise
Understandable
Simple
Smooth
When experimenting with minimal animated features I will consider these aspects, so my graphics stand out and they are as appealing as they possibly can be.
Anastazija Manasievska  + Miki Stefanoski
---
Abstract Mapping
Richard Long-
Several pieces of work by Richard Long are based around walks out in the open that he has recorded as well as land based natural sculpture, he uses the mediums of photography, text and maps of the landscape he has walked over. Long is an ex student from Saint Martin's School of Art, known for his sculpture primarily revolved around land art.
Long made this physical map whilst walking around Dorset for 6 days – he walked within a circled perimeter rather than a straight single line. – Attached to the map is a photo of the famous giant cut into the chalky hillside near the Dorset village of Cerne Abbas. The circle was the traditional symbol of fertility rites associated with the giant, which may explain why Long used a circle to structure his walk.
My point is that maps can be of literally anything, and figured/presented in a numerous amount of unique ways, like shown above. I like how the trails made by Long in the above image have a deeper meaning and understanding for Long himself, and explain a story/explanation through visual imagery, like all other maps do. A visual journey could potentially be featured within my map, as an interactive element – whether this be some sort of video footage, or a hands on practical element which will be discussed further in my interactive research.
GPS/abstract maps
https://www.fleetmatics.co.uk/resources/articles/the-difference-between-gps-and-gis
Most people are familiar with the global positioning system (GPS). After all, it is a technology that has become increasingly prevalent in day-to-day life, from fleet monitoring and navigational systems in vehicles to tracking the movement of wildlife in research programs. The geographic information system (GIS) is less well-known, but without GIS, GPS could not possibly be used to its full potential. GPS is a satellite-based navigation system, and GIS is a software program designed to store and manipulate the data that GPS accumulates. Each system has its own unique capabilities, but when paired together, they create an invaluable resource for a variety of disciplines, including urban planning, disaster management, and agriculture.
Ralph Steadman –
http://www.ralphsteadmanprints.com/animal-behaviorist.html
Steadmans work is very interesting to analyse and does intrigue me when thinking about line drawings and the expressions that can be shown through this style of art. They have an element of wackiness and childishness within the drawings presented above which could potentially make them appealing to a younger audience
Being influenced by Steadmans interesting line drawings – I decided to try them out on the people in my class. I feel as if this effect I tried to mirror worked very well and matches the style accurately. However, I don't think this style is applicable to my desired audience. A young audience need visual cues which are easily readable and easy to interpret/acknowledge, I don't feel this style of line drawing will be able to convey these factors and they may not be able to understand.
---
 Manx Designers-
 Julia Ashby Smyth
'Here in lies a collection of drawings, commissions, doodlings, ramblings and illustrations. I work mainly in pencil, but sometimes flirt with watercolour and marker pen or whatever is to hand.
The above screenshot captures the front screen of Smyth's website, all of her work is featured on there. I think the over use of pencil becomes tedious after looking at her work for 10 minutes, although she is very talented which is represented in the mass of her drawings throughout her page. I feel there could be more use of other design mediums – the over use of pencil, to me gives it a traditional old fashioned demeanor – outdated in a sense.
Below however are some of her illustrations which did catch my eye and have relevance relating to this project, I found these under her 'commercial jobs' which was accompanied by this caption –  'This is a selection of work done for the public domain in the form of information boards, maps (I love doing maps), menus, logos, album covers (remember those?), stamps, cartoons, script covers, educational stuff etc.'

You can tell the maps above and below by Smyth originated from pencil as you can see the shading/tone variations throughout. In the above image the pencil accompanied by the colour gives it a more realistic appearance, I think this is due to how accurate the boats have been illustrated and the detail within them – mimicking a picture. The colours are bright and appealing in both the above and below image, yet still muted – this will be because of the use of water colour making the colours more mutual and smooth.
map below : I like/don't like –
The illustrations! – the time she must have spent creating them in such detail and depth is very impressive
I presume this was to advertise the island as a whole (I can't find what/who it was made for) But the fact there is so much content, it can seem cluttered and over loaded for the eye to follow in a coherent manner – but the content is thorough and informative (I love the TT course – but it wouldn't be relevant within my map unfortunately!)
Audience? – I don't think this would be aimed at a younger audience due to the establishment of the map and the content within it, children don't want to know where the old house of keys are! I would assume this is for a vast adult audience ranging 30 years plus. I do however think that children would enjoy looking at this map, without gathering a meaning.. due to the excitement/business within the map! There is so much to observe.
Purpose? – Not entirely sure, could be a private illustration for a shop, or even for someones home!
From the above piece of artwork, this automatically connected me to these 18th/19th century projections of the world below. This was because I researched early Greek pioneers and philosophers and have come into contact with these old maps from the essay that I wrote. These older maps have much more detail and content, this is known throughout cartography. maps used to be a lot more in depth and covered various elements of the earth – not just location, star formations and various grid measurements and other aspects which gave it much greater detail, some may think the old map characteristics are more-so aesthetically pleasing. Modern maps are usually made to be as simplistic and readable as possible, this could be an aesthetic factor for others also.
You can see her Manx background being prominent throughout her work – Celtic/Norse influenced patterns and sketches leave this 'Manx stamp' on peoples work. Including this Celtic style within my work could be of benefit and inform Manx culture within the map, which is ideally what I want. It is a map focused on the Isle of man at the end of the day, so it is an aim to experiment with this effect somehow.
Archibald Knox
Archibald Knox was born on the 9th of April 1864 in Cronkbourne near Tromode, Isle of Man –  and passed away on the 22nd February 1933 in Douglas, Isle of Man. Knox was a leader of Manx inspired design, of a Scottish descent. If you see something Celt inspired like Smyth's work above, it will have been influenced by this man. Knox was the man who coined this patterned/norse inspired art in the most unique manor. Knox's pioneering and prolific work is said to have bridged the Arts and Crafts Movement, Celtic Revival, Art Nouveau, and Modernism.
These angelic, inspirational designs by Knox have such a dynamic yet delicate finesse, the smoothness and fluidity within his work is astounding. Like I've mentioned this subtle element of design (weaving intersecting lines) is basically a trademark of Manx culture within art and design. This is why I feel it would be appropriate to include this style, and give an element of my project this Manx theme. After all, with it being focused on the IOM – I feel it would be rude to not incorporate this factor somewhere within my work!
---
PRIMARY RESEARCH
Analyse Isle of man brochures from tourist center at the sea terminal. (from there; gather research about the maps and the best places to plan and map out the recorded car journey.
Scan leaflets, scan new mind map – describe/reflect, develop, narrow research further.
Animals on the Isle of Man, visit the Manx museum website – and go there all day Monday to the library and to annotate and record animals.
Get in touch with Dario about a drone and being able to use it over Easter??
---
Walking to the canteen at college, I stumbled across this 'seal appeal' which did actually trigger little brainstorms of ideas, making me think about factors within my brief. I thought about the animals which will be on my map, and the reasoning as to why they are on the map.
I have been thinking about categorizing the animals included on my map as 'the most popular animals on the IOM' and I've also been considering making the animals 'the most endangered' or the least endangered. I am still waiting for feedback from the Manx Wildlife Trust as I am waiting for further information about Manx animals. I am also going to go to the Wildlife Park in the forth coming weeks, in search for a way to categorize my animals.
---
The images below are taken by me at the Manx museum. I've now been down a few times and focused on the wildlife section of the museum. Each time I've gone I've been able to gather solid information about Manx wildlife and the history.
I first walked in to the animal section stubborn, depicting a small selection of animals, but actually being overwhelmed by the amount that were on show (some shown below) I was inconsiderate of the fact that there a few categories of living organisms within the word 'animal'.. finding myself overwhelmed with the choice of Manx birds, marine life or mammals.
This means that I now have to choose what animals I want on my map, out of a much larger choice than I expected. I have been thinking of having a mixture of animals just because this will show variation, and give me more options to experiment with different animals in different settings.
Visiting the Manx Museum was very helpful as it enabled me to look at all of the Manx animals backed up with accurate information.
My trip to the museum made me consider focusing my map on animals that have once roamed the Isle of Man – as this would allow me to include a varied selection of unfamiliar animals, such as a fox, and the giant deer shown above.
This large, what seems to be paper mache physical map was very fascinating to look at as you don't usually come across a map of this scale! This made me think about the presentation of my end product and ways in which it could be displayed – an installation type piece like this would be extraordinary, yet very time consuming, and expensive to replicate.
I like/don't like:
The way the paper mache effect could allow an interactive element, by allowing touch. An idea that I have just thought of is that the aim of the map could be to the touch a location on the map of where you think the animal you hear habitats, this would also need sound through a speaker – which is a mere yet still another element of interactivity that could be included! This would be great, but I think would be very hard to accomplish in the time frame given.
The map above which is featured in the museum looks very natural and fresh looking. I think this is due to the selected colours and the correlating themes within the map such as the banners. The icons within the map seem well established, being suitably sized especially for the amount that are included within the map (which could be seen as a bit cluttered in some opinions).
This has made me think about the size/scale of my icons on my map, and the fact they need to be suitably spread out, this is something I will look at within my experimentation. I like the 2D element of the edge to protruding on the right side of the map, this gives the map a sense of scale, and makes it look more realistic which is a factor that I like and think I may even possibly adopt within my map.
I like how the map has breathing space within the above design – the icons aren't obstructing any parts of the map and actually making use out of the negative space. This map is classed as a physical map, which is one showing how the land is used – I know this due to analysing the most common types of map. This style and appearance of map would probably be in favour for the older generation, as it is one of the most popular maps that has been around for a long time, so this age demographic will be familiar with the design.
I like/I don't like-
I don't like the complexity and the detail which is needed for a physical map, it can take the viewers eye away from the main focal areas.
I do like the colours, shades and texture within the map, although I feel if this was graphically produced through a computer the outcome would be improved. This leads me to psychographics relating to the older generation once again. Older aged viewers are more familiar with physical produced graphics rather than digital, due to the substantial increase of technology over the past few decades – meaning they more likely to be out of touch with the latest design trends, being more so satisfied with a physical map, due to having that familiarity.
This map appears very old – but I didn't manage to catch the synopsis/brief of this above map unfortunately. I came across it in the Manx museum and it made me think of other more traditional ways of creating an image, other than that of a simple sketch or paint. I have been thinking about experimenting with lino prints and a collage, maybe even a paper mache. This map seems to have been embroidered/stitched in some way which I am unfamiliar with, this approach and end product is not what you'd expect to see in contemporary society – Those 3 styles that I have just mentioned could possibly create the same effect as the stitching – for me, drawing my attention due to the uncommon and outdated style
This map also has that 2D flat edge, surrounding the perimeter of the right side of the island. This emphasises depth and scale within the composition, giving the viewer a better sense of size and positioning, also adding prominence and generally adding to the aesthetic characteristic of the map. From my interpretation I feel this design has been sketched by pencil, then completed with water colours giving it a fresh, light finish.
I don't quite know the reasoning of this map unfortunately, but it seems to be framing segments of the islands high points.. but I am not 100% sure. This map could be aimed at a wide ranging audience as it is understood by the mass, and the colours are attractive and appropriate for any age range.
---
I am very pleased that I went to the wildlife park as this was probably the most helpful visit I did, concerning primary research. I talked to one of the key operators of the wild life park, called Richard. I had a 20 minute sit down with him, explaining my project and exchanging feedback which was very helpful in the direction of my project.
questions I asked, and topics of conversation-
what do you think of my brief/overall concept
what are considered the most popular manx animals
categorizing my animals
significance within the wildlife park
what Manx animals are in the wildlife park
can I come back for interview other research purposes (didn't charge entry)
The talk with Richard benefited me as I came to the realisation of my audience and the concept that my map (end product) 'being displayed/featured at the wildlife park' as this is an ideal location, considering no Manx animals are within the facility and my map will point out general facts about a selection of Manx animals as well as when and where to find them.
This slideshow requires JavaScript.
These above photos I took during my visit – looking at these displays made me think about my presentation and how I could potentially express it, and the different ways my map could be shown. I gave figured that I want it to be quite big, as the map is the only thing that will be point of focus. Everything that I make for this project, will end up on that map somewhere, so I can't have it small or to have a dull appearance – it needs to be expressive and exciting – especially for my audience.
Above are general photographs of a variety of animals that are at the wildlife park, that I captured with my Panasonic GH3 camera which is shown below – any photography that I do will most probably be done with the below camera, although I am willing to explore new/other cameras if they are needed at all during this project.
Below shows me entering the 'Australian outback' in which the visual info-graphic expresses facts and comments about the red-necked wallaby – which now roams the Northen planes of the island due to escaping a while back. I would personally add more colour to the information graphic displayed and increase certain text size, highlighting the informative areas.
Then there are 2 different wallabies which I took a picture of in the wallaby containment of the park. Funnily enough the images below these 3 are better quality, and are taken outside the wildlife park. These are ones which are 'wild' and live harmoniously on the isle of man, not seeming to be bothered by the terrain. I have been Wallaby spotting 4 times on the Isle of Man – out of the 4 times I have been, I have been luckily enough to spot one or more wallaby out of the three times I've been
The wallabies seem more comfortable and confident outside of captivity, which of course should be the case.. I would like for all of the wallabies to be let out from the park, as they have proved they are capable of surviving in this habitat/environment, and generally come across as healthier animals, being happy and free.
I also found this little frog whilst wallaby spotting, which I thought was very cute and relevant to wildlife/nature so I took the shot. This just goes to show how rife the island is with living organisms.
Visiting the Manx Wildlife Trust was very helpful, as everything is concerned about animals and nature on the Isle of Man, which is great! as all the available knowledge is about the islands wildlife, meaning it was perfect for collecting information about my project. They helped me look into the endangered Manx animals, by proving me with a PDF document which has a list of every Manx animal and it's background/future. It was quite overwhelming actually as there are so so many animals to choose from.
---
email to the Wildlife Park
Hello! I am a graphic design student from the Isle of Man college. For my college project, I am making an interactive graphical map/infographic, featuring animals on the Isle of Man.
I need to start experimenting with design styles that are suitable to my target audience. I am thinking of 'featuring the completed map in the Wildlife park' (just a concept, to gauge a target audience) – I need to know the primary, most common age demographic of kids that visit the wildlife park if this is possible. e.g (6-13 year olds)
This project is non-commercial and strictly for college. I would be very grateful if you could help me out as it will allow me to progress further with my project.
Kind regards- Will
Unfortunately they didn't get back to me within a week, and I had already planned to go in and talk to a senior officer, which I did. By going in and talking directly to a coordinator, I gained a lot more knowledge than I would have done by receiving an email.
---
Target Audience
After spending a lot of time figuring out how I am going to create this map and researching the possibilities and limitations of my FMP. I have reached the stage where I completely figured the audience I want to target which consists mainly of a young age demographic, but also to a middle aged deomgraphic. The reason these two age ranges are being targeted is because parents and their children consist within these groups and I want to appeal to a family audience.
This is because I want to be able to 'sell' my end product to the Curragh's Wildlife Park in which believe it or not does not display or contain any Manx animals within the facility – the reason could potentially be down to the very limited animals which are actually native to the Isle of Man. As I have figured the Curragh's Wildlife Park don't feature Manx animals, I thought this could be a great place to advertise animals which can be found on my little Island, and which are commonly or available to see in the 'wild'.
children 6-13 primarily / 20-50 year olds being parents, less of an attraction focus but still considered.
The links below take you to demographic readings and statistics about children and the targeted audience within wildlife facilities in the UK. I looked into these articles after I couldn't find a specified audience that the wildlife park most appeals too. When I talked to Richard though, he confirmed that targeting an age range from 6-13 yrs would be perfectly fine and applicable for the scenario.
children and the demand for recreational experiences: the case of zoos
An Investigation into the Determining Factors of Zoo Visitor Attendances in UK Zoos
Conservation and Tourism in the Traditional UK Zoo
---
https://www.behance.net/gallery/47810259/2017-Design-Trends-Guide
https://venngage.com/blog/graphic-design-trends/
http://www.indesignskills.com/inspiration/2017-graphic-design-trends/
http://digitalmarketingphilippines.com/the-top-8-graphic-design-trends-in-2017/
https://creativemarket.com/blog/10-brilliant-graphic-design-trends-of-2016
https://designschool.canva.com/blog/design-trends-2016/
---
ILLUSTRATION / DESIGN STYLES
The below sketch plan of design styles was the first consideration I had relating to the different styles I knew, liked and could explore further into.
I then did another larger scale version of potential design styles, breaking up and making the context more thorough throughout. This gave me a handful of design styles to choose from.
This slideshow requires JavaScript.
---
Geometric Shapes
Geometric shapes within design has been a common and uprising style which is incorporated within contemporary art and design, it is a recognised and popular medium to manipulate within modern art. The rise of geometric shapes concerning low poly design has been noticed from around 2014 on wards, and is said to keep on getting popular. 'Low poly' got its start as a 3D modeling technique for video games. This angular, faceted look will continue to show up outside the gaming world, in web and print projects.'
Geometric – 'This trend is certainly old-school, but it's just one of those styles that will never die.'
why my target audience may like this style –
Geometry/shapes within design has always been something that's fascinated me, the way it can fragment the entire subject into multiple areas as shown above is something that catches my eye. Also in correlation with my map, the ways it segments areas without making them look individual could look very interesting for my reasoning of separating an area/areas within my map (maybe fragment the different areas for different animals)
I also like how the shapes above can give a sense of scale and depth adding an enthused dimensional feel within the shapes (almost a 3D effect) I do want to try and experiment with this effect as I feel it would attract the viewers of a younger age demographic (6-13yrs old) due to the dynamic, exciting appearance
Shapes can be used in multiple ways to express multiple subjects – The image that I found above has a correlation to the idea I have envisioned – this relates to the icons/illustrations within my map and the background that they should be displayed on. For example, I think it would look quite nice for an illustrated Wallaby or Loghtan sheep to be center focus within one of the supposed shapes above, as this highlights the animal and gives the viewer a sense of knowledge, almost a paradigm to understand all the animals are displayed within a set style (e.g the geometric 'frame' above)
This illustrated tiger shown through geometric elements is interesting to observe and has a sense of friendliness, it doesn't seem threatening which would be very convenient for a younger audience – and you can still make out what the animal is. This image has reminded me of recent 2D flat design illustrations that I have seen, which I will talk about further on..
The above image is classed as 'low poly art or design'. 'Low poly represents a polygon mesh in 3D graphics that has a rather small number of polygons. Low poly meshes are present in real-time applications and contrast with high poly meshes in animations or movies. The term low poly is used in both a technical and a descriptive sense; the number of polygons in a mesh is an important factor to optimize for performance but can give an undesirable appearance to the resulting graphics.
In plain English, these are sharp surfaces with simple geometric shapes, beautified with interesting textures by designers to create really cool looking 3D models.' I like how within low poly design it gives a sense of a 3D feel – having been attracted to the 2D low poly designs I am definitely thinking of experimenting with this style as I feel it has a fresh and understandable style TARGET AUDIENCE
I found the above images featuring a bat, a bear and a fox on Dribbble. This low poly design style is something that I want to try, even if it doesn't come out as expected. I feel this design style could be a primary feature adopted within my icons/animals displayed on my map – this would definitely add prominence to the illustrations.
Above are portraits incorporating the low poly design style, done to a very high standard replicating people, of course if I was to use this design it would be illustrating the animals – and potentially the map of the isle of man in itself, which is discussed further below. Within the above pieces of art the geometric polygons really add character to the portraits, obtaining a skeuomorphic effect to an extent, yet being a lot softer for the eye to analyse coming across more smooth and innocent/friendly in my opinion. This effect within my work would suit as it would be recognisable to younger kids, as in they will be able to tell what animal it is very easily, and it's more fascinating to observe.
The above an below images is what I am depicting my attempt of this style to vaguely resemble. Being recognisable, fun and friendly. The circled icons above are also a factor that I am considering when displaying my animals on the map – maybe nor circles, but I would definitely like the illustrations framed in some way or another.
The above illustrations don't include the low poly effect but they are very playful and inviting, the colours used are perfect for attracting children and the younger audience, being vibrant and fresh. This geometric way of illustrating the animals is something that attracts my attention and could potentially be something in which I would like to replicate. I do understand that each illustration must have taken a while to complete however, so I have to keep that in mind when considering my illustrations.
Below are a couple of videos which I have had a look at which enable me to experiment with the low poly effect in my work – there are separate ways of accomplishing this style, in which are shown in the videos below.
Below shows two maps of the world, with segregated shapes – mainly made up of polygons – this is an interesting way of helping to split areas up into different categories if they need to be. I was thinking of maybe having a look into this effect when producing my map, seperating areas by geometric shapes, this is just an vague concept which I will potentially explore further.
2D character design-
After talking with Will about the positioning of my animals he told me to look at general 2D character design and game design characters. The main aspect about these characters is that none of them are completely facing the side, other perspective of the characters body is noticeable which makes the 2D effect. If a character is facing completely side on this gives the illustration limited characteristics on how emotive it can be. When a different angle of the subject is available rather than just a side on view (slightly tilted around the character) this allows more meaning and content to be within the image as other expression can be included such as more of the face being shown expressing the characters emotions.
As you can see when I searched game charcetr design you can start to see a correlation and similarity within all of the designs – complete side views are not common or popular! This is why I want to add the two tone within my characters as well as duplicating a shape and setting it behind one another to create depth and contrast within the illustration, suggesting a 2D perspective.
As you can see I found this image below which helps communicate the point I am trying to get at. With a clearer angle, more can be expressed emphasized. The illustrations can illustrate better!
Colour Theory-
As colour plays such an important part of expressing objects and clarifying visual problems, with evocative psychology. I thought that it would be a good idea to look into how I could manipulate colour in different ways as well as tailoring it to my desired audiences preferences.
This slideshow requires JavaScript.
https://www.colormatters.com/color-and-design/basic-color-theory
https://resources.oncourse.iu.edu/access/content/user/rreagan/Filemanager_Public_Files/meaningofcolors.htm
http://www.worqx.com/color/combinations.htm
http://www.color-wheel-pro.com/color-schemes.html
---
Below shows several different types of colours that I looked at and the interpretations that can follow. Colour shows a lot more than what meets the eye, making stuff look pretty and appealing isn't the only thing colour is good at, it can be used in a more deeper and psychological approach and usually is. Designers have to consider colour thoroughly before working as it plays a huge role in explaining the context of whats being displayed. Colours convey different messages and help clarify text.
I am going to look at a few different colour schemes and pallets which I can test out on my map. Hopefully this will give me a variety of colour combinations and perspectives, pointing me in the right direction. From this I want to find the most appropriate colour scheme which is going to appeal to me specified audience (family, mainly kids 6-13). This means the colours will have to be vibrant and exciting, or suited well to each other hopefully resulting in a successful colour harmony.
Colour schemes to look into –
Analogous
Monochromatic
triadic
According to this http://www.color-meanings.com –
Blue enhances creativity and stimulates a cool and relaxing environment. It should not be used in excess as it can also depress or invoke feelings of sorrow.
Green – The color of abundance can relax and contribute to better health in kids.
Yellow – This is indeed the color of happiness and sunshine for children. Yellow stimulates intelligence and is ideal for use in kids' rooms, study rooms and play areas. It should not be overdone as it can make children feel stressed.
The colours above are the most likely colours that I will be using within my map, to signify land and sea.
Pre-school and elementary school-Warm and bright color schemes are ideal.
Upper grade and secondary-Cool colors are recommended to enhance concentration
Pre school elementary/upper grade and secondary school years dominate the range of my specified audience – I will take into account the the type and style of colours which are best suited to my audience being the most attractive.
Triad –


Pros:
The triadic colour scheme offers high contrast while retaining harmony.
Cons:
The triadic colour scheme is not as contrasting as the complementary scheme.
Tips:
1. Choose one colour to be used in larger amounts than others.
2. If the colours look gaudy, try to subdue them.
Analogous –


Pros:
The analogous colour scheme is as easy to create as the monochromatic, but looks richer.
Cons:
The analogous colour scheme lacks colour contrast. It is not as vibrant as the complementary scheme.
Tips:
1. Avoid using too many hues in the analogous scheme, because this may ruin the harmony.
2. Avoid combining warm and cool colours in this scheme.
Monochromatic –


Pros:
The monochromatic scheme is easy to manage, and always looks balanced and visually appealing.
Cons:
This scheme lacks colour contrast. It is not as vibrant as the complementary scheme.
Tips:
1. Use tints, shades, and tones of the key colour to enhance the scheme.
2. Try the analogous scheme; it offers more nuances while retaining the simplicity and elegance of the monochromatic scheme.
I looked through the adobe colour site, and searched for other peoples highly recommended colour schemes, aimed at attracting my audience and the context of my map (nature). I have decided that I want to try and use these colours, or a select few within my designs – hopefully making my product as attractive and aesthetically pleasing towards my specified viewers.
---
Gestalt Theory-
This theory and paradigm analysis both have common connections now I have analysed them. Both are related to corresponding attributes and recognition within design to help understand a pattern.
Gestalt is a psychology term which means "unified whole". It refers to theories of visual perception developed by German psychologists in the 1920s. These theories attempt to describe how people tend to organize visual elements into groups or unified wholes when certain principles are applied.
figuring out Gestalts theory and the elements within it, I have tried to compare my work
Similarity
" Similarity occurs when objects look similar to one another. People often perceive them as a group or pattern.
The example above (containing 11 distinct objects) appears as as single unit because all of the shapes have similarity.
Unity occurs because the triangular shapes at the bottom of the eagle symbol look similar to the shapes that form the sunburst. "
I was going to say that my animals I have started working on will have 'similarity' due to the same shapes getting used over and over (some altered shapes) But I think this would lead back to semiotic analysis, relating to paradigm's. Each animal I will make are obviously made out of different shape sizes and scale – being noticeably different, but acquiring correlating distinctions, such as the smile on each animal that I plan to incorporate, or the head size of each animal.
Closure
Closure occurs when an object is incomplete or a space is not completely enclosed. If enough of the shape is indicated, people percieve the whole by filling in the missing infomation.
Although the panda above is not complete, enough is present for the eye to complete the shape. When the viewer's perception completes a shape, closure occurs.
I have also been trying to include negative space within my work, and I have managed to attain the aspect of closure within a couple of my designs.
This is the body of my puffin, as you can see I have been experimenting with opacity changes and layering objects. The puffins foot connects to the body, although you can't see it connecting, with the other space surrounding the subject this allows the brain to make a connection and figure out where it would be connecting. I have tried to manipulate the element closure, through an applied a grey+white gradient to the circle (making the main section of the puffins body) which links the puffins foot/leg to its body, subconsciously.
---
Flat Design
https://designshack.net/articles/graphics/whats-flat-2-0-and-why-should-you-care/
'Flat design is a style of interface design emphasizing minimum use of stylistic elements that give the illusion of three dimensions (such as the use of drop shadows, gradients or textures) and is focused on a minimalist use of simple elements, typography and flat colors.'
Ryan Allen – "Flat 2.0 is an evolution, not a revolution. Where flat design was a radical departure from the rampant skeuomorphism of days gone by, Flat 2.0 is a playful branch off the flat tree. Flat design is the Christmas tree, Flat 2.0 is the ornaments and candy canes. And presents. No tinsel though, that stuff is a mess to clean up."
The links below are good examples of flat design within websites, following the flat design principles which look clean, fresh and generally aesthetically pleasing to observe.
why my target audience may like this style –
The above illustrations are by Rovana Durso, who I stumbled across on Driiible. The icons themselves are very minimal, but they each perceive completely different meanings from their simplistic visual aspects. The colours correlate and go really well with each other and the combined background colours/shades give it the icons a more dynamic and exciting feel about them. This general flat design style, is a style I definitely want to experiment with.
The above illustrations are by Gregory Hartman, in which I found on Pinterest. Geometric elements are used within the above designs, but not using a rule of thumb, such as 'low poly' design. The images in my opinion would be ideal for the younger age audience, when I see illustrations like the ones above I can automatically link it back to children as it has that over all friendly, familiar style which is used so much in contemporary society. The varied flat colours used for the animals create a nice contrast when composited together, in my opinion giving it an aesthetically pleasing finish.
All of the above examples show fun, clear, smooth icons of a variety of animals. All the types of animals are recognizable and fit for a younger age demographic, which is what I am aiming to do. The background shadowing within the icons give the animals a sense of depth, adding to the 2 dimensional effect which is an element that I have seen in used quite a lot of within flat design, and an element I could potentially use.
Yorlmar Campos is an artist I found on behance who does graphic design, branding and typography. A lot of his graphic design work features a thick black outline shown as above, which is a feature that I would like to play around with when I start sketching out my animals. This black outline almost makes it more simplistic in a way as the shape appears more visible and chunky making the details within the work above easier to interpret, due to the over all definition of the objects.
These animals are very unique and all have the same whimsical illustration style which makes them very prominent and obvious to the viewers – they would definitely stand out on a map anyway, which is what I want to do manipulating a clear paradigm within the illustrations. Again there is a sense of geometry within the designs which I think may help interrelate the characters/animals. I have also picked up on the fact that symmetry could be a theme I could look into, when making my illustrations share the same attribute (just something to think about)
---
Typography
Typography is the art and technique of arranging type to make written language legible, readable, and appealing when displayed. Scale, composition, colour, depth and many other factors can influence the over all appearance of typography which makes it applicable and appropriate for so many different design styles within graphic design.
typography for kids – reference
why my target audience may like  this style –
Typography within modern design can be used in multiple ways and is an aspect that I like within design and I feel it can give design work real character and captivate the viewers. The only down side to this medium of design is that it can be sometimes be hard to make out the words, like in the image above – you have to thoroughly read each line and analyse the work (which wouldn't be good if for the younger target audience) this is something I have to be aware of if  I use typography within my work. (SIMPLEST FORM).
However, it can be used to create certain atmospheres, and be manipulated in ways which are fascinating, like the maze which is illustrated out of the words 'Secret Florence'
This piece of typographic work makes out London entirely with what seems to be hand drawn text, which has been digitized giving it a unique complexion. Illustrated shapes can be made out of type like shown above, as well as other visually pleasing elements and expressions can be communicated through typography. The above piece has a very strong central focal point which is helped become more prominent and distinct through the powerful effect of negative space used entailing a white background, also contrasting to the black lettering illustrating London.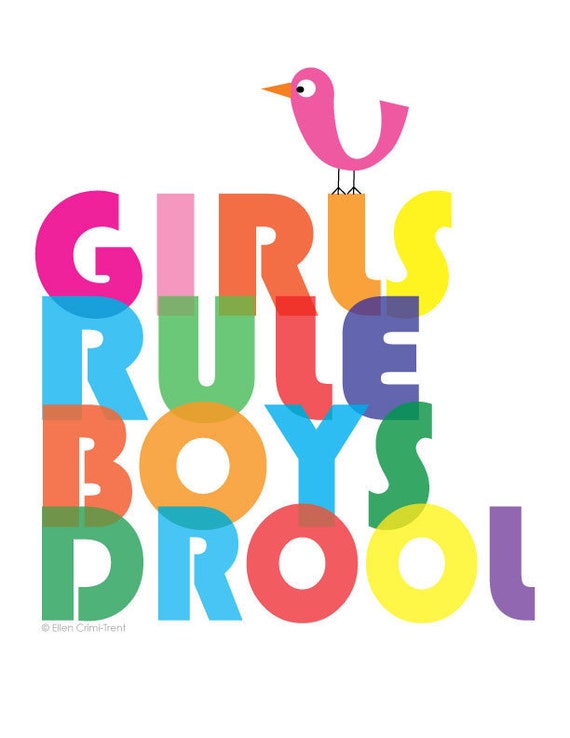 The vibrant effervescent font above has a 'Bauhaus' characteristic within the lettering which is good for a younger audience as this specific type was made to communicate in its easiest most simple form for effective communication. The below alphabet font has a calming, peaceful characteristic due to the use of soft water-colours. Both the above +below font are tailored if not more than appropriate for a younger aged audience.
I selected a few different types of font that I thought could correlate coherently with the context and over all visual aesthetic. I looked at smooth, clear type faces as well as fun, animal/nature inspired typefaces. The 'cartoon freak' is interesting and childlike, it's just i'm not sure whether kids would be able to look and read the text without a challenge – as the illustrations within the letters can take away the shape and feeling of certain letters.
The cream is nice and rounded, almost leading the eye through and over each letter. The words seem very clear and understandable for a younger viewer so this is a potential font that I will use.
At the moment I am thinking about the following fonts –
A font that will always associate my childhood and bring back nostalgic memeories is the font used below for 'Where the wild things are' – This was my favourite book as a child and the font won't ever be forgotten. This font is also applicable to my project especially if I am thinking of targeting a young audience. It also made for supporting 'wild things' which can be found outdoors within the nature and wilderness and the child's imagination – making it even more of a suitable possible choice of font. I will however end up picking my favourite font and whichever I think is most suited. Also I would like to use a font that is not as well known as the one within the book below.
The above illustrated text/lettering made me chuckle and would be ideal for a younger audience! the only thing that would need to be considered is how readable and obvious the letter forms are, as this need to be clear also for this specified viewership.
---
Negative space
The definition of negative space is; 'the space around and between the subject(s) of an image. Negative space may be most evident when the space around a subject, not the subject itself, forms an interesting or artistically relevant shape, and such space occasionally is used to artistic effect as the "real" subject of an image'
When someone looks at a piece designed with well-composed negative space, the viewer can effortlessly evaluate and appreciate the design. The key factor is that they don't have to work too hard."'A healthy balance between great negative space and intrigue will entice the viewer to spend extra time looking at your design."
These images can be found on George Bokhuas Behance page – Bokhuas negative space work is quite renowned. This is because it's very cleverly executed with a minimalist approach allowing the viewer to not have to work too hard to evaluate and appreciate the the artwork.
Negative space is the 'space inbetween', the area between or around other elements that form its own shape, as you can see there are some strong examples of this above and below. I have been *thinking* of including some sort of negative space aspect within my work as I am really fond of the visual engagement and perception. This may be hard to figure or entail within my work,/especially for children – I thought I would have a little look into this area in case I do actually end up using this effect/technique.
---
Pixel Art;
Pixel art is a style of design which I am seeing less of within contemporary society – to me it seems to be slowly becoming outdated, it is most likely to be seem within old school posters or computer/video games. This pixelation method can also be seen within 'the new retro' style of design defined – As opposed to vintage or "old" retro—styles that draw from the early 1900s through the 60s—"modern" retro takes its stylistic influences from more recent decades, the late 1970s through the 90s. Think early PCs and video games, pixel art, and space themes: nerdy is the new cool.
This slideshow requires JavaScript.
Motion Graphics/Cinemegraphs
Motion graphics, especially in the style imitated bellow to me are awesome. The still images are aesthetically pleasing and strong individually – but when multiple are used it creates this smooth, clean, fresh expressive illustration. Any bit of minimal movement is of interest to me. Animation is a factor within media which I really like and I know the basics within the editing software – so creating something a long the lines of whats happening below is definitely of interest to me. Obviously not to the exact standard as completed below but mimicking the short movement. This could also potentially be a factor of my interactive element that I am going to be including – with the viewer having to interact and communicate with the image to get a reaction out of it (movement)
---
Below shows a selection of children's books which I had a look through to gain knowledge and information on how children's illustrators attract their audience. Within each book varied different styles are used – but there are common themes like water colours, oil pastels and so on, which are notable throughout. I will continue experimentation on a couple of my favorite styles, trying to find out which one could potentially be carried forward.
This slideshow requires JavaScript.
Below are the notes I made from the above books that I gathered from the library. On the paper below I headed the book title then analysed the book, making specific notes on how I thought the illustrations where tailored to the young children. This is so I could gain an idea of the styles which are in my audience genre, this then means I can try out certain illustration techniques which I have come across and that I favour.
After gaining an idea of the common design styles used within contemporary children's books, I then started looking into the factors of character design in which illustrations look 'cute'…Below shows potential ways in which you could alter a character in hope to make it's appearance that slightly bit more adorable. With friendly cute characters I feel this would appeal to the younger age demographic.
I made a change to all of the animals smiles after looking at the below research. I wanted to make my animals have a common paradigm that would make them look as friendly as possible, so  I gave them all the same smile to interrelate the animals as well as make them look more approachable.

Lino print
Having a go with the lino cutter and prints was interesting, it took me a lot longer than expected and the end product was different to others and I thought if I didn't try out this technique I wouldn't know whether to use use it! I am not that fond of the effect and I don't think it will be as powerful as a large graphical print. I also learnt to cut the lino out backwards otherwise it will print the wrong way around – as I learnt below.
Collage
I tried physical design style being this collage above – I used A0 paper, pva glue and newspaper. This effect does look good, it's just I'm not sure how to progress it – hills and colour would have been ideal elements to include. It's just after actually producing the collage, I couldn't see it going anywhere and I don't think that this style would attract a younger audience. But I am glad that I found this out, and it wasn't a waste of time.
---
These stamps I found at home and looked at the illustrations and thought they were very interesting and in my view very aesthetically pleasing to look at. They have a cute fresh and natural look, I think the natural demeanor emanates from the apparent texture which appears to be on the animals, which in fact I think it is just the water colouring paint. Although I may look and play with texture on my animals/illustrations to hopefully see a varied effect.
His water colours are definitely an attraction to me giving the animals a friendly, soothing appearance, even the animals have a geometric element within them, a very subtle one but it is something about the illustrations that attracts me.
---
MID POINT EVALUATION
comparison of proposal
analyse work against unit criteria (examples of e.g 1.1 being met)
unexpected things that have been encountered (how did you overcome it)
evaluation of work so far
new plan of work
My day to day time plan has definitely been significantly helpful. This is because it has been keeping me on track, acknowledging deadlines and being able to manage my time efficiently. Within my daily planner, I set out the targets which need to be met at the beginning of the week and plan for each day in the activity/aims section. I also consider the potential barriers so I am aware of any obstacles or planned events and I know what to expect each day. I then reflect on my outcome/result on a daily basis and make sure I am aware of the changes so I can make sure they are completed by a different deadline. This has been essential to my management of time.
I have also been keeping track on my initial weekly time-table and making sure I am on track. I have been doing this by analysing what I initially depicted to have been completed each week, to what is actually being accomplished every week. Five weeks is how long I have to complete my project, the 5th week is primarily focused on how the final end product will be presented, so planning time is essential.
The potential animals within my map didn't take too long to figure out. The time consuming factor was how I would categorise these animals and the reason as to why they are showcased on my map. This was helped by a visit to Curraghs wildlife park, in which the theme for my map was created: 'Possible wildlife encounters on the Isle of Man'. This one trip to the Wildlife park was one of the most influential research findings where I figured my target audience being primarily of the age of 6-13yrs within a family audience and I have also figured the entire purpose of my info-graphic, which is a really positive feeling.
I have just started the experimentation stage in my project, scheduled further behind than I planned. I have been struggling to define design styles that I want to experiment with, and whether I should adopt more than one design style for each illustration aspect of my info-graphic (map/animals) This is something I need to sort out quickly so I can start designing the end piece. I have planned to have started my final piece by week six so I have at least two full weeks to complete my info-graphic. Another factor that held my experimentation up was due to my laptop attaining the BSOD (blue screen of death) which took a weekend of work up having to reset my work and continue where I left off (luckily all my work is fine)
I need to gather more feedback once I have completed the experimentation stage and also catch up with blog work – I have completed a lot of work, but not yet spoken about each aspect and written it up. Once I am up to date on my blog I will make sure that I update it daily so this doesn't happen again and cause any added stress, or consume the little time I have left. I also need too experiment with different interactive elements.
I picked up a drone off a friend at the very end of half term and have been meaning to test fly it (primary research purposes) But the weather has been poor so I am waiting for it to brighten up and for the wind to die down, so I can fly the drone safely. I am considering of capturing an aerial shot of the animals locations on my map, which could end up being an interactive element.
PRESENTATION RESEARCH
Size Consideration
Large, because the entirety of my project revolves around this one end product – being a map. Having a larger focal point should hopefully catch the TA's (target audiences) attention. The size of the icons and illustrations within the map itself is also a factor that needs consideration, as the smaller the map is – the harder the content on the map will be to focus on.
Dimensions is something I have been thinking about. Initially, landscape seemed the better idea, but I haven't even considered the direction and spacial surroundings of the island. This made me realise if I was to include a compass (which is likely) it will need to be portrait so the map fits on long ways
Layout
binoculars stand, in an isolated room/area in which you can look through if you wish – showing a monitor with animation on. The animation would then travel through the sky, zooming all the way in to my map. (interactive element being looking through the binoculars)
I am determined to make an interpretation board, just because this is precisely what a map goes on, and it would look perfect when its presented
Location Consideration
The concept of my map is for it to be placed inside the wildlife park, but obviously this is just a proof of concept that allows me to manipulate a certain audience. When my map is finished though I am planning on taking it down to the wildlife park, as they want to see the end product. The exhibit area needs to be planned within the college vicinity. This means inside or outside
Outside factors like sun, effecting the glare on my map which would stunt the visibility for the interactive Aura to work, plus sun would make it harder to see the iPad. Rain and other poor whether conditions which the Isle of Man is infamous for has a high risk potential of happening.
On the other hand, if the weather was perfect, and my map was positioned within a nature environment, with real plants/trees – the presentation could potentially look awesome. The flip side to this positive would be that I have no walls or boards to put other work on.
Colour/Lighting Consideration
 I was thinking of including artificial lighting within my presentation towards the start of my project, but then I thought about the light variation/potential distraction a spotlight mat cause and wandered how it would actually benefit my end piece, I came to the conclusion that it probably won't – and that I want a room/area with neutral lighting all around so the best visibility and lighting is available.
Pinterest – https://uk.pinterest.com/explore/exhibition-ideas/?lp=true
This interactive card display allows access and movement of the cards, which is a great element for interactivity. I'm not sure of the age of the audience that is being targeted, but I would imagine quite young, round the ages of 7-20.  Locations could be on a map and an idea I could manipulate influenced by the above image would be the locations being shown, then being able to place the blocks where you think they are appropriate.
The displays above caught my eye due to the prominence and fancy individual style that each image portrays. The layouts has obviously been a considered factor, and the general concepts are interesting to observe.
the tree cut outs give the presentation area prominence and set a themed/obvious environment which is interesting and something I like.
the tile layout effect on the image above forms great composition within the presented photographs, this is something I could consider when I stick up other images related to my project.
An initial peer questionnaire I set out gathered me loads of relevant helpful research relating to my project. One of the questions above asked how they think I should set out my presentation, after telling them my concept – the feedback was helpful and interesting and brought up factors that I wouldn't have considered otherwise.
https://www.naturesigndesign.co.uk/
For my presentation, an idea of mine is to create a natural environment which emphasizes wildlife and of course nature. This is purely because it will create an atmosphere relevant to the topic. Sound could also be a part of the presentation display, foley sound of the natural outdoors could potentially be included, again to heighten the emphasis of nature. I was thinking I could potentially use a projector display, projecting an image within presentation area. I could also potentially create this effect by using physical materials such as paper, cardboard, paint, drawings, models – I think getting hands on and creating a physical environment with some of them techniques, it could look fun and playful and be an attractive key element to my target audience which consists of children and their parents.
I went out and took some photos of 'nature' to try and stimulate my thoughts around this subject. Since this project formed from the topic of nature and the outdoors, I am thinking about including at least one element of suggesting this. Whether it be, outdoor dirt/soil/sticks, or plants/grass.
This slideshow requires JavaScript.
Below shows a panoramic view of a nature setting, which I think would look awesome as a backdrop for my exhibit. The only factor that I am wary of with this, is the fact it could distract the eye away from the subject, being my map. (depending on scale/location etc)
This panoramic shot was taken by myself, the view is looking down over Curraghs Wildlife park, I took this shot a couple of weeks back as an experiment, the only negative element within the photo is the grey weather and the fact the image isn't 100% landscape, my friends are in the shot which doesn't do it any favour. As I mentioned it is only a test image though.
I think the landscape shown within this image is spectacular and emphases the scale of the island. As well reinforces the 'map' as you can see quite a lot of land below, giving the viewer a decent perspective from high ground
I have also seen images being broken up into boards like so beneath. This forms an aesthetic composition in my opinion, and breaks the image up which made me engage further with the subject, which could actually be a negative – seeing as the focus needs to be on my map.
The walls surrounding my map could potentially be filled with playful, interesting illustrations which reinforce the idea of my map being applicable to a younger audience, expressing this through childlike imagery, similar to the image below. I may not have to make new illustrations for this idea, as the less visible pieces within my map could surround the perimeter on my presentation area.
A children's nature den is another aspect of exhibition layout that I have been thinking about – this would definitely be an enticing element for a child, possibly even an adult! The limitations of this idea is the location, and how to actually make one which would look as professional as possible.
A little map guiding the way through the exhibition to my presentation area. Or maybe place symbols/signs/stickers directing the way through college leading towards the art department, and ending at my exhibit. This factor would also immediately be interacting with an audience too, and would give my presentation prominence.
Below shows a variety of interpretation boards which I think would look really good, completely suiting the theme of my project. Making one, or getting my hands on one of these for the presentation could be difficult – but it is definitely manageable and is most likely the approach I will undertake.
https://www.naturesigndesign.co.uk/
Here are more interpretation  boards that catch my attention. My friend is a joiner and can make me something for my map to go on if I give him a rough sketch followed by specific dimensions so the A1 paper will fit snug on the board. I like the fact it tilts towards the viewer making it easy to engage with. I am also going to have to consider the size of the board as in how high it is off the ground etc.. as this needs to be perfectly considered for 6-13yr olds so the direct audience can actually look and interact with the map.
Since having this idea of an interpretation board, I seem to be clocking on to the ones I come into contact with. There are so many different varieties and purposes for these boards, proving they are an excellent provider of information, and are commonly used.
The two interpretation boards below I found at Sulby reservoir, one presenting the reservoir and its surroundings and the other showing information about stars, focused on astrology.